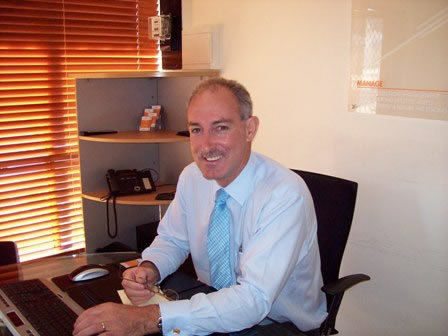 After working as a Financial Adviser in the Financial Service industry for nine years, Terry found himself starting to become limited in ways he could help his clients. As a person with vast experience in management and small business, he found this frustrating as he wanted to share the knowledge he had gained through his own life experience.
With a firm belief that there is a close connection between financial, emotional and physical wellbeing, he decided to broaden his scope of services to help clients in this way, instead of just looking after their finances alone.
Terry's aim is to deliver a highly personalised service – by assisting you to build on the above three connections through the skill set, tools and support structures he has available to him, or by putting you in touch with someone who can.
Terry believes in treating everyone as an individual no matter what their financial situation is – ultimately everyone is worthy and valuable and as important as the next person, so he tailors his advice to suit your personal needs.
We all need some extra support at various stages in our life when considering:
Starting a family?
Buying your own house?
A career change?
Starting up in small business?
Investment?
Improving your health and wellbeing?
Retirement?
So how can Evolving Personal Solutions help you?
Terry can help:
Set your financial goals
Give you the tools to make smart decisions
Connect you with the right services
Develop support networks
Empower you to get where you want to be
Keep you on track through regular monitoring
Experience

Transport Manager – Brambles (10 yrs.)

Owner/Operator Licensed Restaurant& Accommodation (9 yrs.)

Financial Advisor (9 yrs.)

Personal Consultant

Qualifications

Diploma of Financial Services

Advanced Diploma of Financial Services

SDIA for Securities Shares

Associations

Rotary International

Spine & Limb Foundation

Hillarys Yacht Club Member
Outside of the financial services industry Terry has been a transport manager with the Brambles group of companies for ten years and has owned and operated a licensed restaurant and accommodation complex for nine years.